OVEX offers corporate accounts for clients wishing to trade for business purposes or on behalf of a business entity.
If you would like to fund your OVEX account from your business bank account, then a corporate account could be right for you.
Whether you're a family office, brokerage, fin-tech or anything in between, we provide the most attentive service in industry.
Your OVEX representatives are assigned to your business based on its specific needs. This means you get the best team to help you achieve your specific business goals - every time.
In order to create your OVEX corporate account follow the below steps:
(1) Create your OVEX account and login
(2) Access your account dashboard
(3) On your account dashboard within the tile 'Account Verification Level' - click on the Verify Account button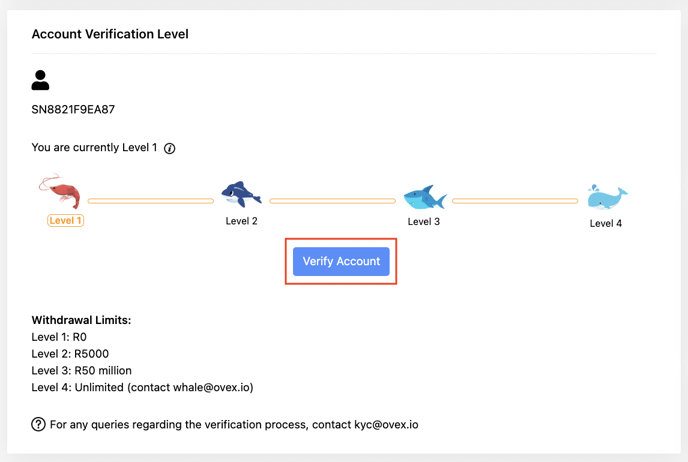 (4) Next select the Corporate account option

(5) Next select your 'Country of registration' and define the 'Entity name'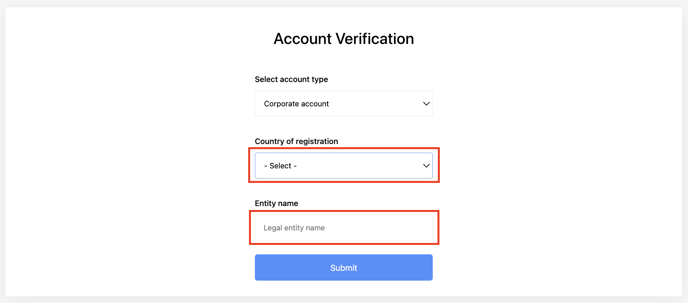 (6) Next upload the necessary corporate documents and click Submit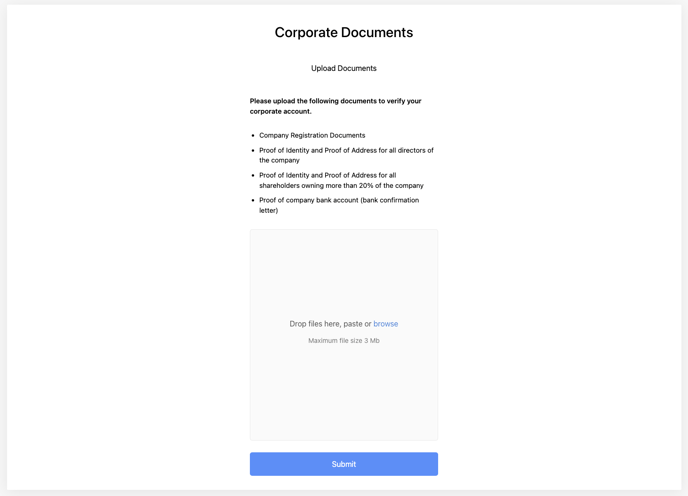 Congratulations! You have completed your Corporate verification.
Now all that is left to do is wait for the OVEX compliance team to review your application and grant you approval. Once approved you will receive an email from compliance.
What if I want to Corporate KYC my already verified Individual account?
(1) Once your personal/individual account has been level 2 verified. To set up your corporate account please email our compliance team at kyc@ovex.io
(3) Be sure to use the same email address you used to sign up for your personal OVEX account. Our compliance team will take you through the steps.
General Requirements:
Company Registration Certificate
Company MOI
Proof of address of the Company
Company Shareholding Structure
Proof of ID and Address for all shareholders holding over 24% of the company
Proof of ID and Address for all directors of the company
Please note: Bank deposits and withdrawals can only be transferred to/from a business bank account registered under the same business name.