Your verification level determines what you can do with your OVEX account. See how to verify your OVEX account below: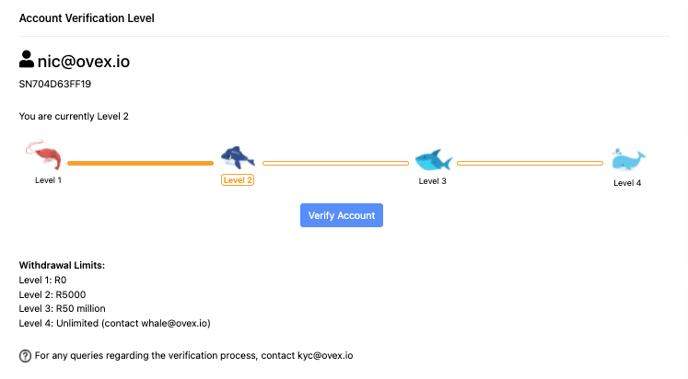 The amount that you can trade as well as your withdrawal limits are fixed until your account is verified.
To verify your account:
1. Login to the OVEX portal
2. On your account dashboard within the tile – Account Verification Level – click on the button Verify Account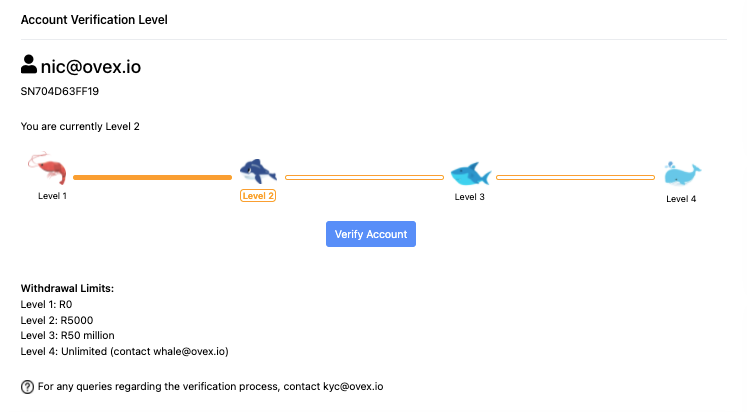 3. Fill in your Account Information and click Submit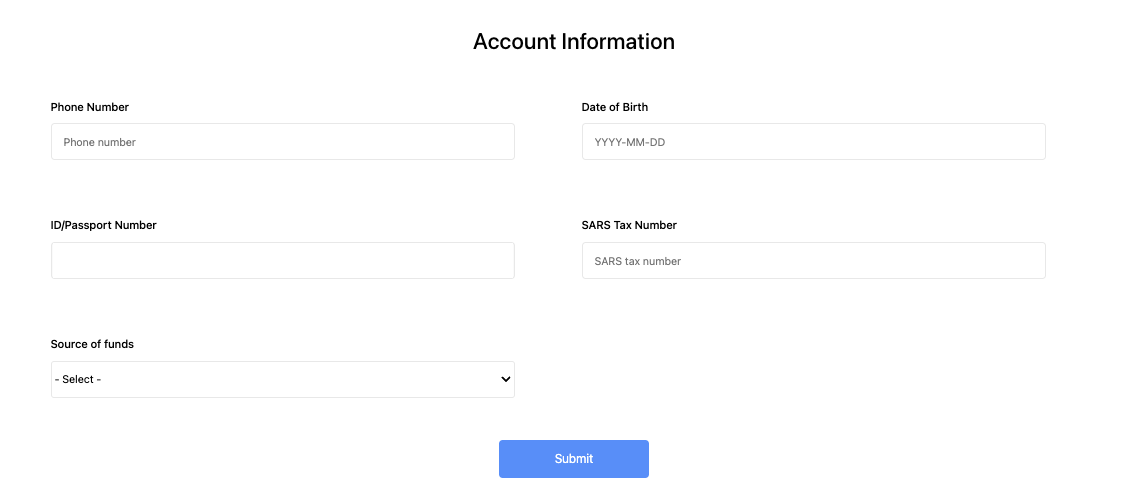 4. Upload both your Proof of Address and ID Document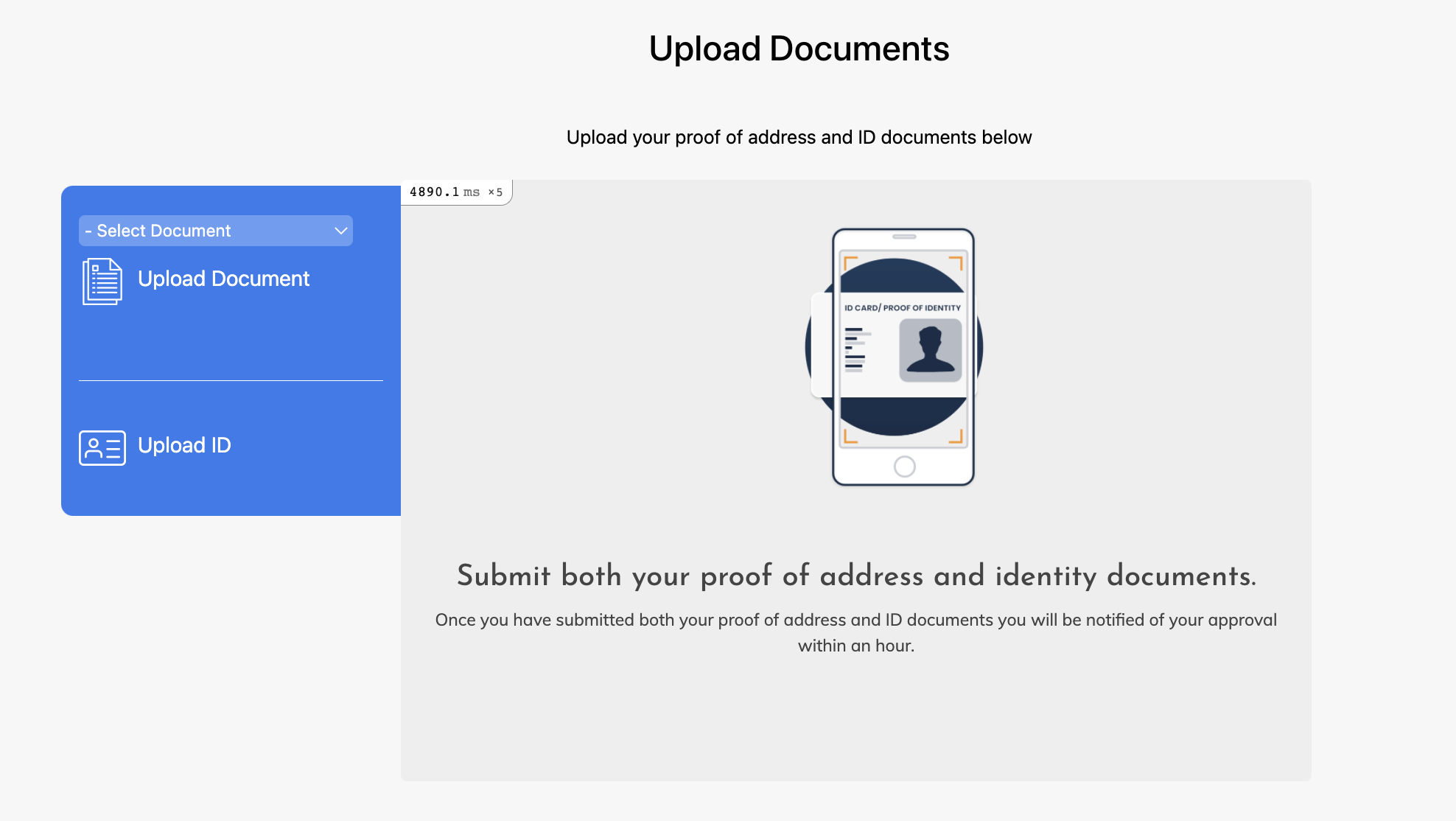 5. First select the relevant Proof of Address you will be uploading and then attach the relevant PoA file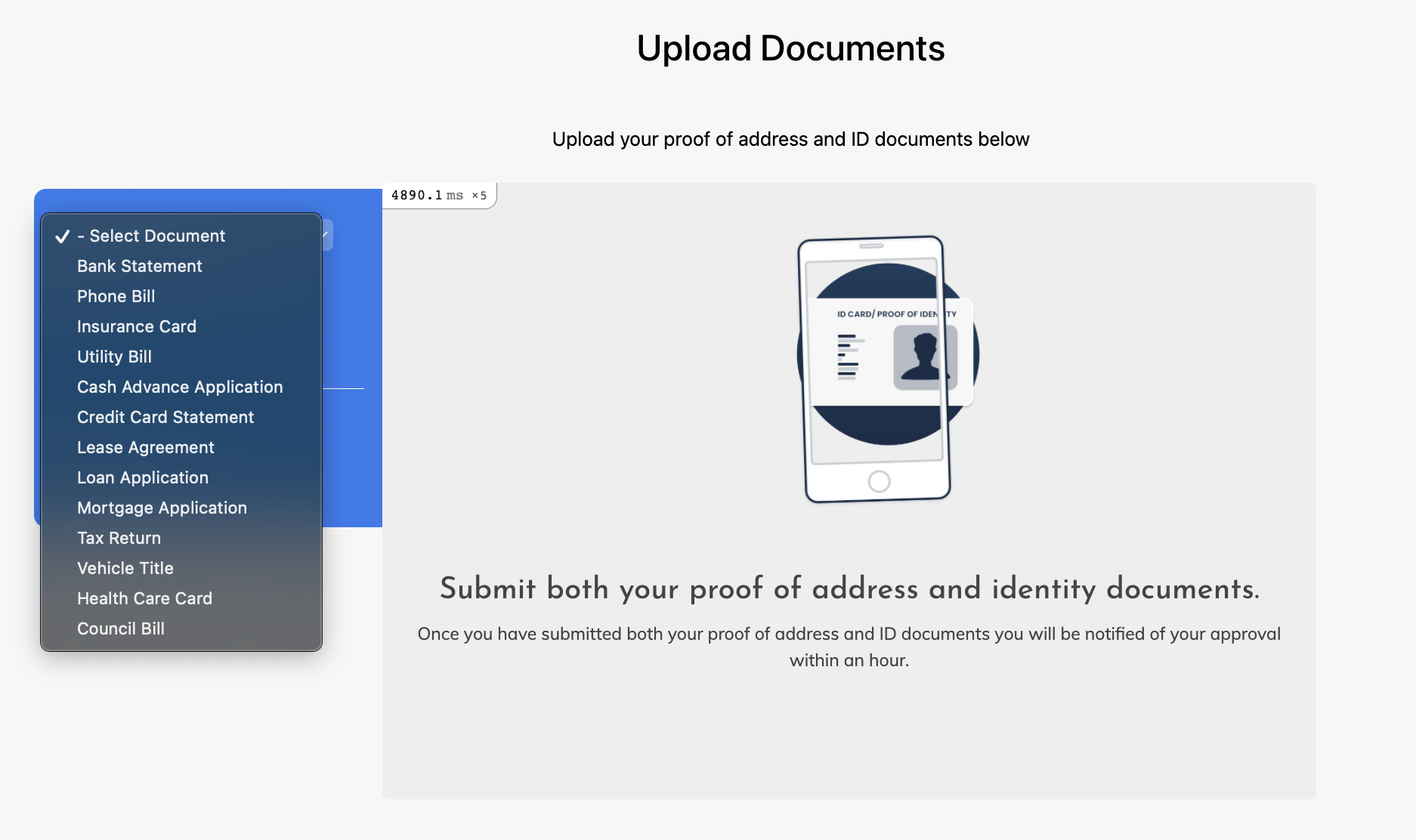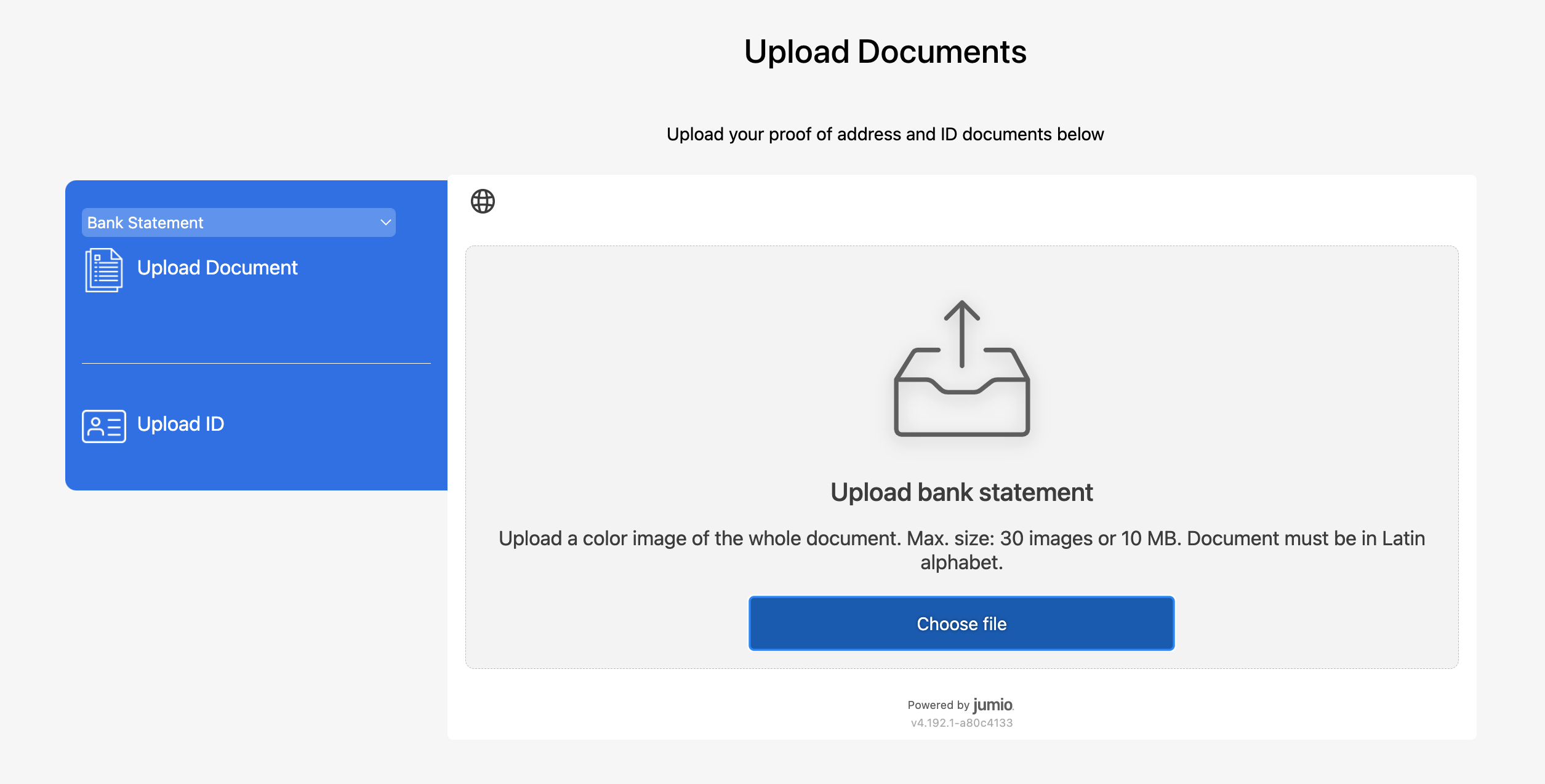 6. Then have your physical ID ready to begin the ID verification process and click Start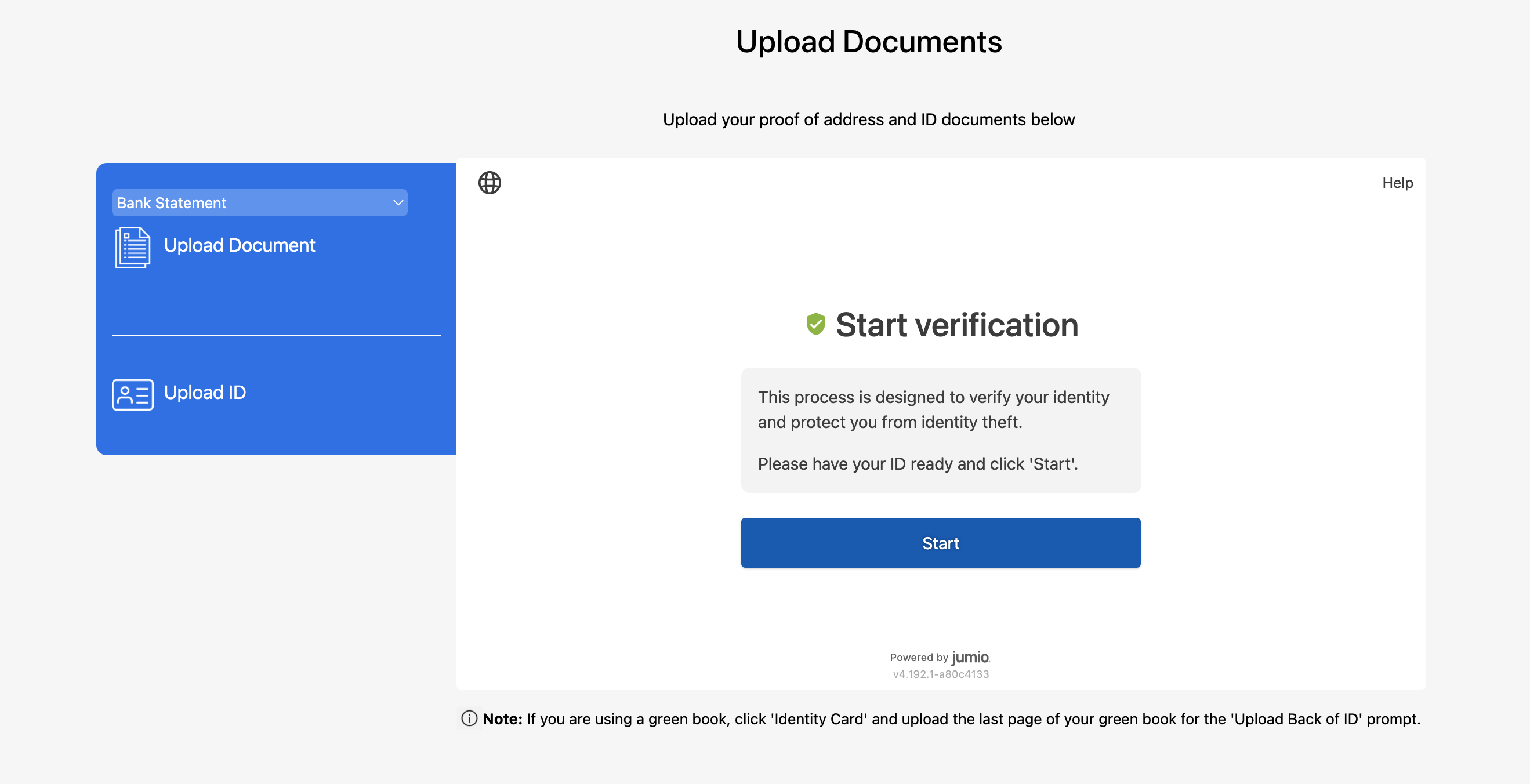 7. Select your Issuing Country as well as the type of ID document
8. Choose either mobile or desktop webcam to take a photo of the ID in question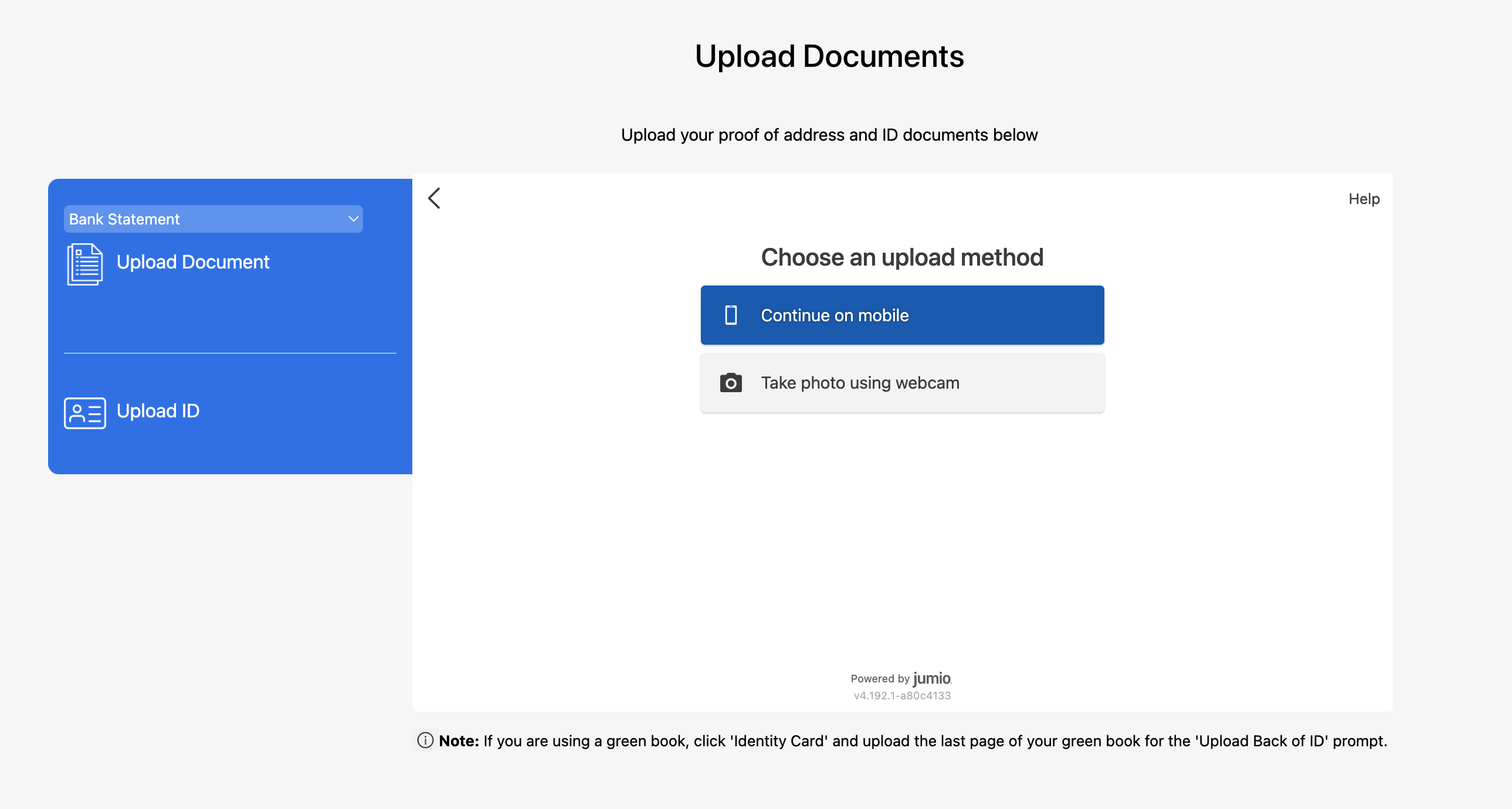 9. Follow the prompts below depending whether you are on mobile (A) or desktop (B)
(A)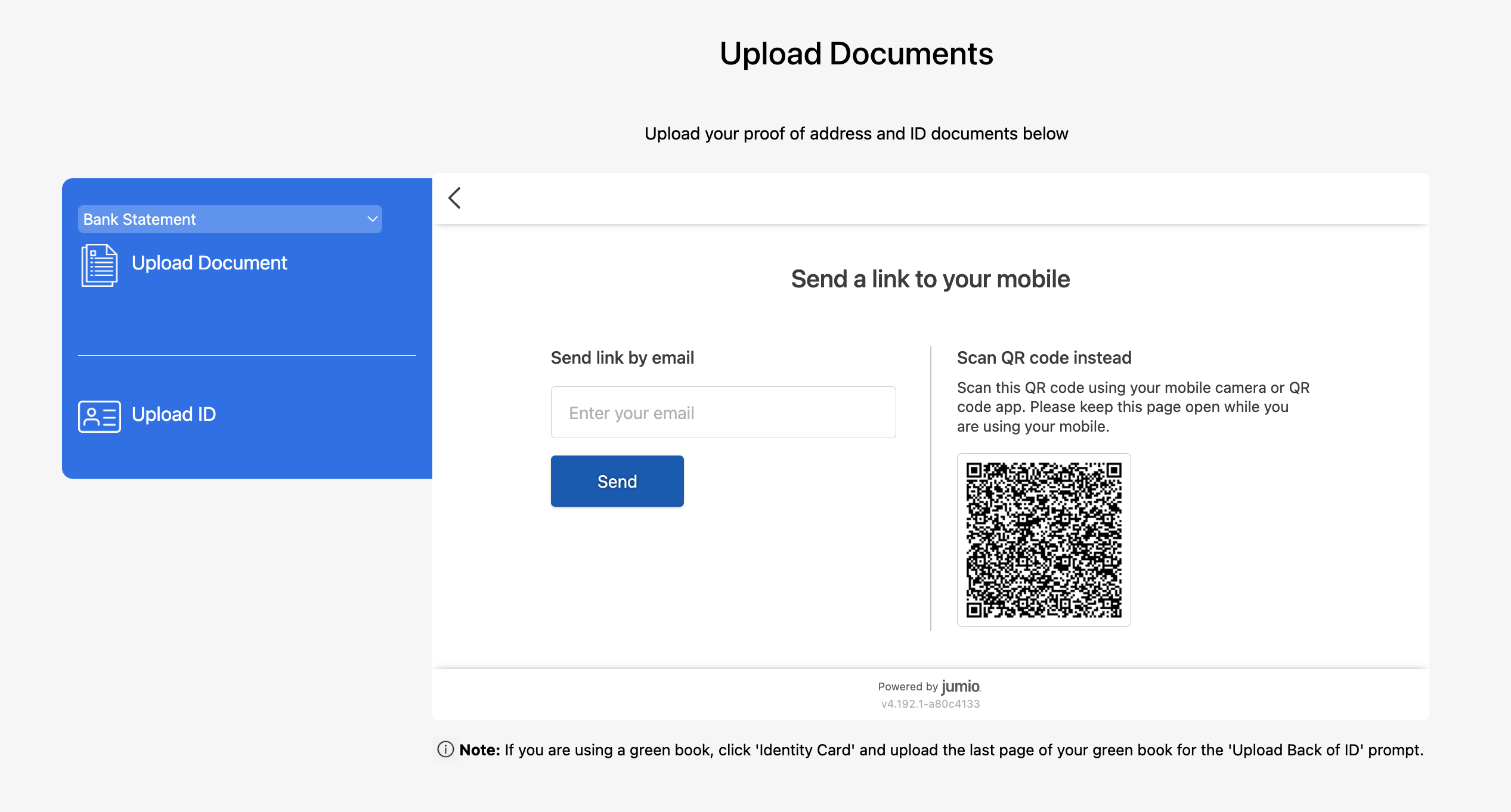 (B)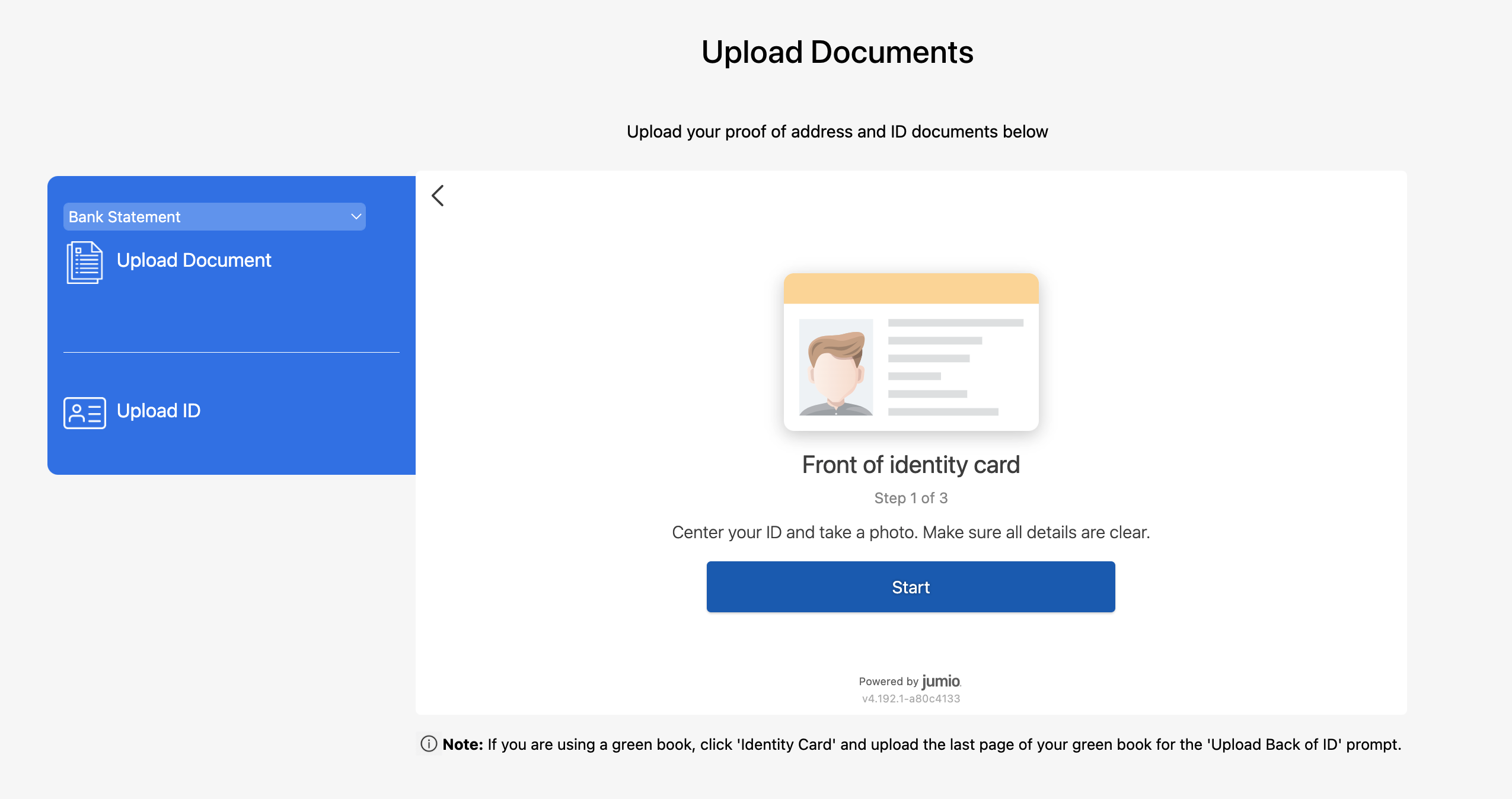 10. Congratulations you have successfully verified your OVEX account!
PLEASE NOTE: Corporate Accounts will need to verify their Entity Information as well as upload Entity Documents. Please click here for more info on Corporate Accounts.
If you are having issues uploading your verification documents on the portal – please email them to support@ovex.io