Place your mouse on the 'Wallets' drop-down bar and select the 'Withdraw' option.

Select your desired cryptocurrency from the drop-down bar (Bitcoin - BTC has been used in this example) and enter the withdrawal details. You will also need your 2FA code as an extra layer of security. A tutorial on how to enable your 2FA code can be found here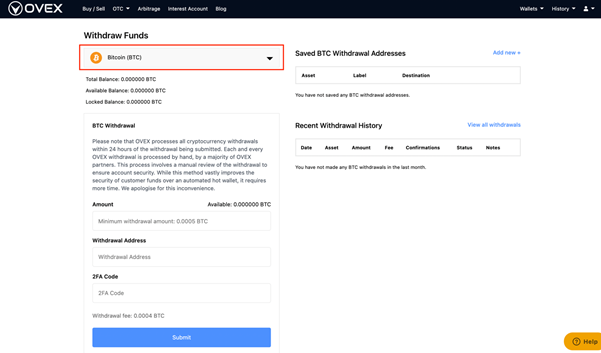 PLEASE NOTE: The Withdrawal Address is the wallet you would like to send your cryptocurrency to. You risk losing your funds if you do not know the exact address of the wallet to which you are sending your crypto assets.
If you are looking to withdraw FIAT currency (i.e. South African Rands) please click here