HOW TO WITHDRAW ZAR FROM YOUR OVEX ZAR WALLET?
The following article explains the process of withdrawing ZAR from your OVEX account
You can withdraw the ZAR from your OVEX wallet by clicking on 'Wallets' then 'Withdraw'

Change the withdrawal asset to 'South African Rands (ZAR)'
Input your withdrawal amount, banking details and 2FA code

If you are unsure what a 2FA code is click here

Remember to confirm your withdrawal via email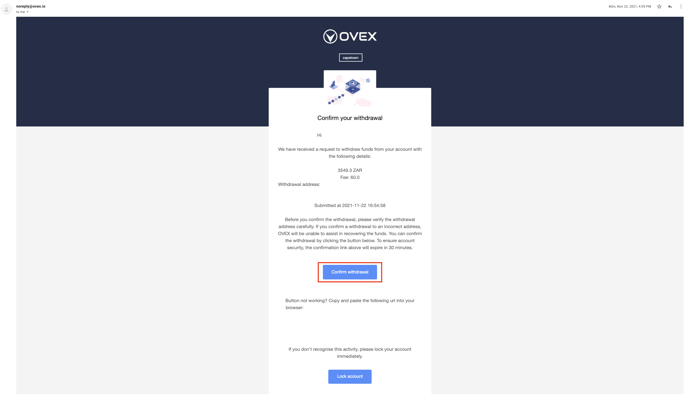 5. You are good to go!
PLEASE NOTE: Withdrawals can take up to 2 working days to process as a result of standard banking latencies.