HOW TO SET UP YOUR ANTI-PHISHING CODE
Navigate to your account dashboard. You can find the Anti-Phishing Code setting within the tile labelled Account Security. To get started, click on the button labelled Create Code: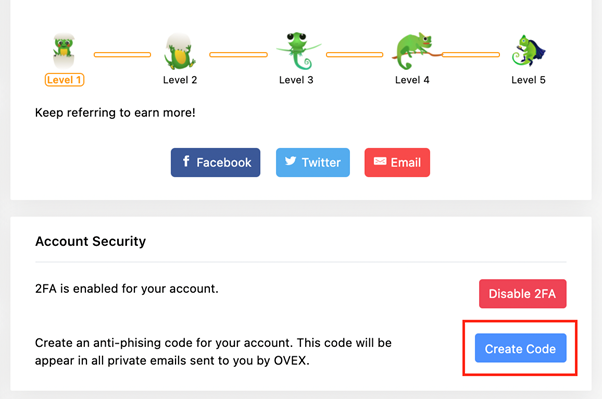 The next step is to choose an 8-character unique code. Fill out your personalized 8-character code and click on Enable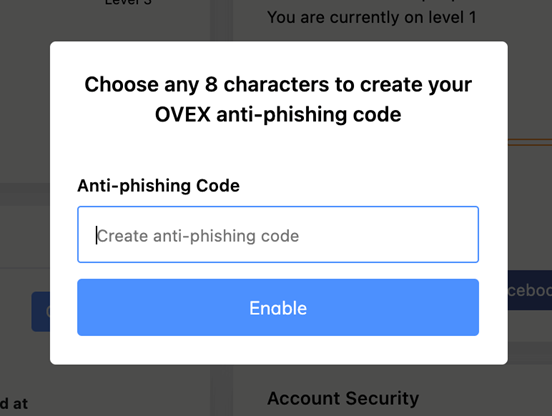 Congratulations! Now all emails that are legitimate and from OVEX will contain the new code that you have set.