HOW TO SEE AN OVERVIEW OF ALL CLIENTS UNDER ONE'S BROKERAGE?
A quick tutorial to see an overview of all your clients
If you navigate to the 'Clients Overview' page on your account, you will see a dashboard with an overview of all clients using your brokerage. Here you can deposit funds into the clients OVEX wallet as well as charge your broker fee.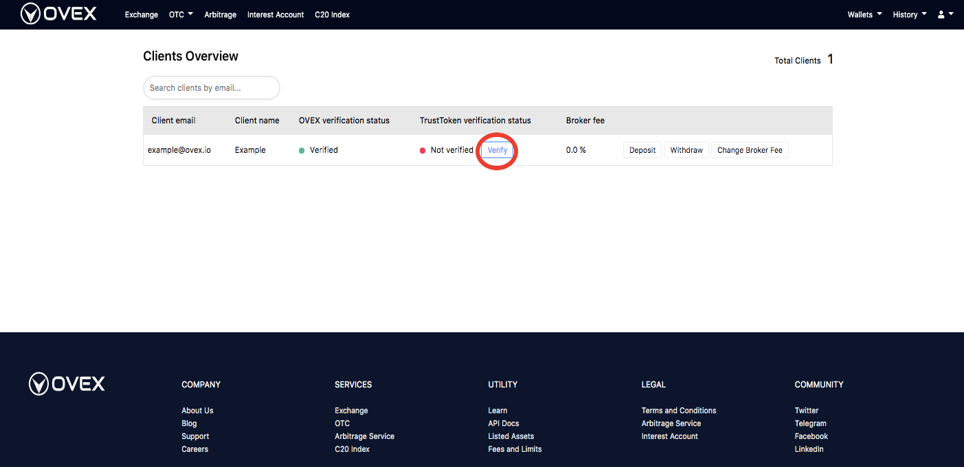 Please Note: We may request additional documentation on a case-by-case basis when applying to open a brokerage through OVEX.