A guide on how to register a broker to manage your OVEX account on your behalf.
Once you have signed into your OVEX account, go to the dashboard by selecting the 'Dashboard' drop-down option: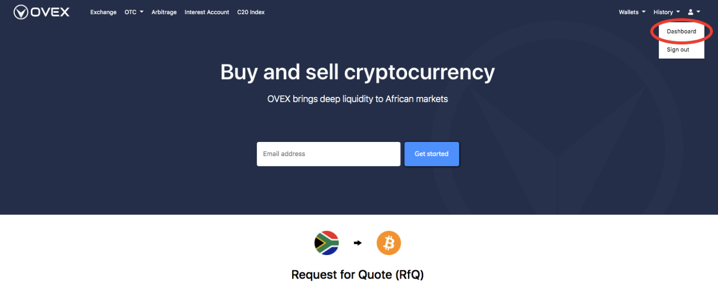 Once you are on the dashboard page, hit the 'Add Broker' icon in the Broker Settings section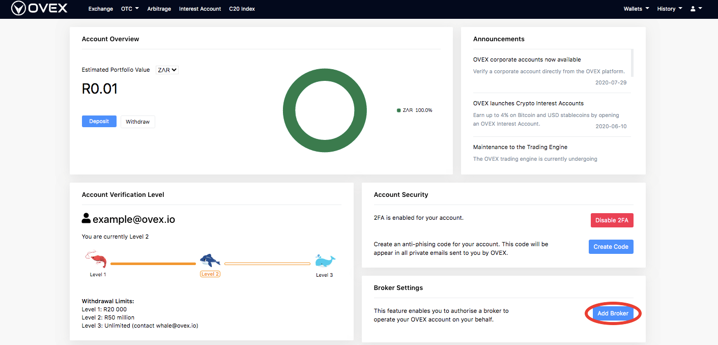 Thereafter you will need to enter your broker's code and your 2FA code in order to grant your broker access. Once you have entered those two codes, select 'Add Broker':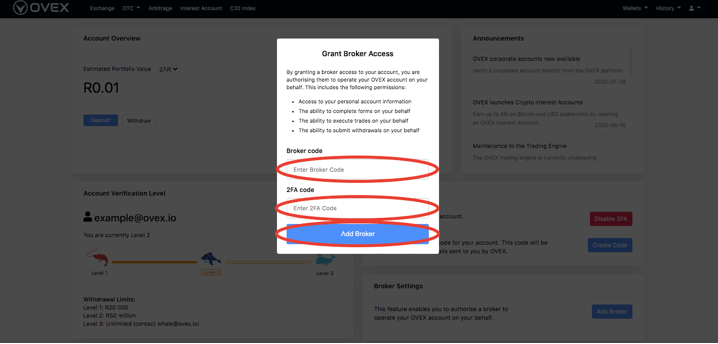 You will now need to wait until the Broker verifies your account. Thereafter, they will be able to operate your OVEX account on your behalf.